I am owner of swadesh restaurant 2 outlet in Andheri one is at 7 bungalow another one is at Veera Desai Road. As such we have no problem with the service, service is good.
Rajan Shetty

(Owner)
Swadesh Restaurant
We are very happy with the service provide by Wera foods Specifically after fatema has joined she has come to visit restaurant and has taken lot of feedback from us and it's important for us also and them.
Jignesh Meswani

(Owner)
Shreeje's Restaurant
Wera food is a nice software makes work easy and service is good, immediately resolve issue, happy with service.
Chetan

(Manager)
Courtyard Bar and Restaurant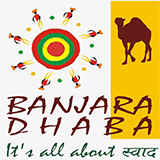 We are very impressed and happy with werafoods. They have given easy solution for ordering app, reports and analytics.
Anand kamble

(Manager)
Banjara Dhaba
Wera food technology is one of the best softwares in market, the only reason for that is the team behind the product. Have been using this product from start and happy with it.
Basit Ayub Bhoraniya

(Owner)
Cafe Heaven
We have been using wera foods for 2 years now and are very happy with the overall functionality. The services are great. Thank you.
Surit Shetty

(Owner)
Green Restaurant Malad
I'm from shiv sagar restaurant Veera Desai Road Andheri West. Happy with software, makes work easy , happy with service.
Chandra Pujari

(Manager)
Shiv Sagar Restaurant
Fantastic thing about Werafood is that because of swiggy and zomato integration with our pos, ordering part became very easy and simplified.
Ashish Shetty

(Owner)
Landmark Restaurant